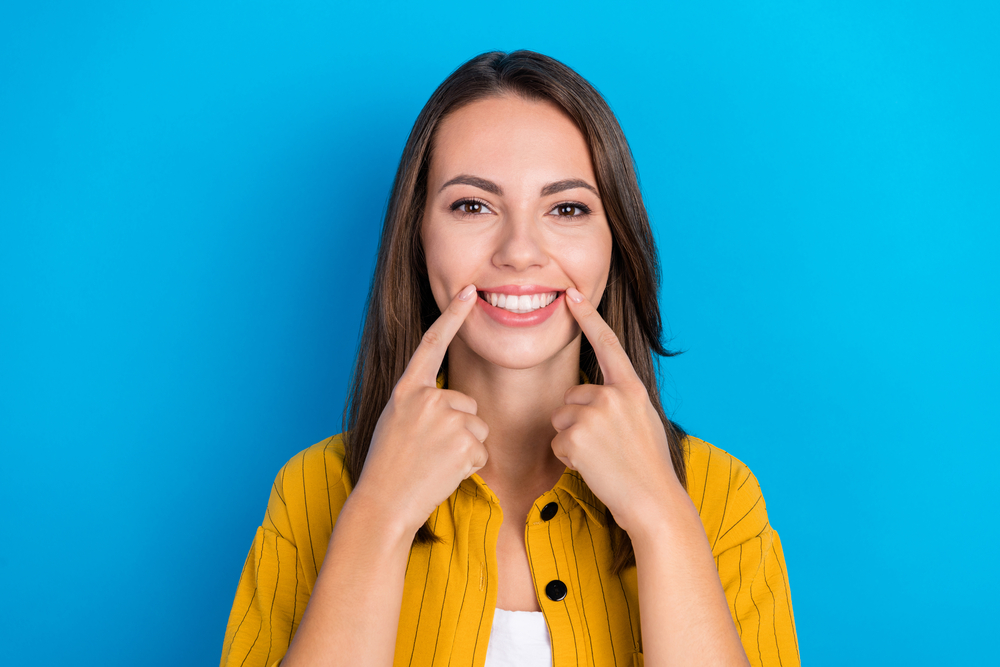 Root Canals
Are you wondering if you need a root canal procedure? If you feel extreme tooth pain or have tender & swollen gums, call Riverside Cosmetic Dentist – Dr. Ali Shmara at (951)352-2227 to ask us if a root canal is a good solution for you. Blood, gum inflammation, and tooth pain can be early signs of an irreversible infection. An untreated tooth or gum infection can spread to other body parts.
4 Benefits of a Root Canal
Improve your smile & health with a root canal.
Benefit #1: Relieves Pain & Discomfort
You deserve a healthy smile without gum infections, tooth bleeding, and severe pain. Let Riverside Cosmetic Dentist – Dr. Ali Shmara provide you with a safe and quality root canal treatment to get your smile back on track.
Benefit #2: Tooth & Gum Infection Removal
Your tooth is probably hurting and infected from dental pulp and abscess caused by tooth decay, bacteria, plaque, and cavities. Removing the infected tooth allows us to remove the problem from the source. 
Benefit #3: Save Your Other Teeth & Protect Your Health
Keeping your infected tooth longer exposes all of your surrounding teeth to the infection and bacteria. In addition to compromising the rest of your natural teeth, an untreated tooth infection can spread to other parts of your body.
Benefit #4: Dental Hygiene
Most of the time, an infected decaying tooth will keep odor causing bacteria that contribute to bad breath. We highly recommend scheduling your root canal soon to help restore your dental hygiene.
Are you Eligible for a Root Canal in Riverside?
Bleeding, Tender, & Dark Gums: Are your gums constantly bleeding and causing you pain & discomfort? You might be suffering from a gum infection that can only be fixed by a root canal treatment.
Painful Biting, Chewing, & Drinking: Do you feel sharp intolerable tooth pain when you're trying to enjoy a meal? You deserve a painless eating and drinking experience.
Age: As long as you have a healthy jaw & fully developed teeth and are over the age of 25, you qualify for a safe and successful root canal procedure.
Physical Health & Medication: Certain medications and health conditions interfere with anesthesia. Be sure to disclose your medical history and current medications with your root canal specialist.
What to Expect Before Root Canal
Before a root canal procedure, your infected tooth and gums are giving you constant agony, preventing you from eating and drinking, and robbing you of a good night's sleep. Schedule your consultation with Riverside Cosmetic Dentist – Dr. Ali Shmara at (951) 352-2227.
What to Expect During the Root Canal Procedure
During a root canal, you will be sedated under local anesthesia, ensuring a gentle and painless experience. While you may feel slight pressure, you won't feel extreme discomfort. During this surgical process, Dr. Ali Shmara will clean the root of your tooth from the infected dental pulp. An adult tooth can safely exist without the pulp. Many patients have compared their root canal treatment to a dental filling treatment
What to Expect After a Root Canal
Depending on the severity of the infection, you will feel a bit sore after the procedure and possibly some discomfort for a few days after your root canal. Schedule a follow-up visit with Riverside Cosmetic Dentist – Dr. Ali Shmara to check in for any irregularities.