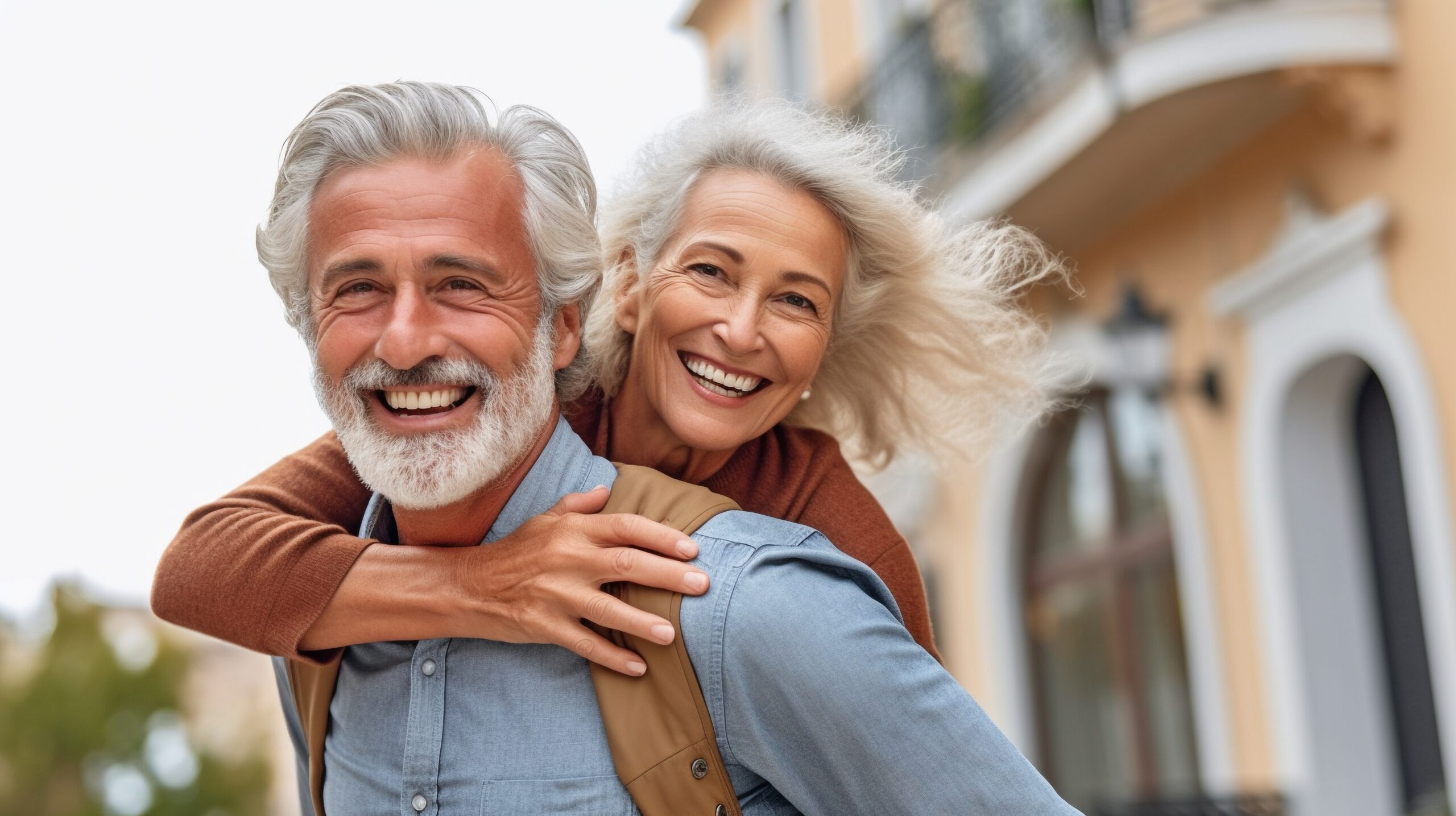 Dentures Riverside, CA
What are Dentures?
Dentures, commonly referred to as false teeth, are natural looking, removable replacements for missing teeth. Dentures help restore your speaking, biting, and chewing abilities. Dentures  also help revive your smile. Modern dentures are usually made from acrylic material. There are a variety of dentures you should consider.
Types of Dentures
Complete/Full Mouth Dentures

Partial Dentures

Custom Dentures

Snap On Dentures

Upper Dentures

Implant Supported Dentures
Why Do People Get Dentures?
Our patients get dentures for different health conditions. Some people get dentures because they lost their teeth in a physical accident or injury. Other people suffer from an extensive tooth infection, severe gum disease or other diseases such as diabetes. Some patients do not have strong teeth due to genetics or nutrition, therefore requiring replacement teeth that are strong, long-lasting, and reliable
Benefits of Dentures
Comfort:
Modern dentures are comfortable. While it may take a few visits to the dentist, the fitting of dentures is designed for ultimate comfort.
Eating All Foods:
Say goodbye to food restrictions with dentures. Dentures function just like strong natural teeth. With dentures, you can eat all of the foods you could eat before you lost or damaged your teeth.
Aesthetic Beauty:
Restore the confidence in your smile. Do you feel that your missing teeth prevent you from enjoying your natural smile? Rediscover your beautiful smile with cosmetic false teeth.
Facial Muscle Support:
Your teeth enable the muscles on your face especially when eating. Your facial muscles will lose strength without your teeth. Dentures support the proper movement of your facial muscles.
Improved Speech:
We understand the complications that missing teeth can cause to your speech. Teeth impact the airflow in and out of the mouth which affects the sound of your pronunciation. Dentures act just like real teeth and help restore your natural speech and pronunciation.
Taking Care of Your Dentures
Before going to sleep, you will need to remove your dentures.

Similar to your real teeth, you should brush your dentures every day twice a day.

You can use mouthwash to cleanse your mouth from any bacteria after removing your dentures.

Keep your dentures soaked overnight. Your dentist will suggest how to soak them in and if water or denture cleanser is a better fit for you.
Full Mouth Dentures
Full mouth dentures are complete dentures. Full mouth dentures are exactly what you are imagining; dentures for your full mouth. Complete dentures include an upper set of false teeth as well as a bottom set of false teeth. Both sets of denture teeth are removable teeth that are natural looking and fully functional.
Riverside Dentures
Did you Google for "dentures riverside" or "riverside dentures" today? Everyday we meet new patients with beautiful smiles who are worried about their teeth and searching for the best dentist in Riverside. The City of Riverside is the home to some of the most beautiful and healthy smiles in Southern California. Some of those beautiful smiles are created with the help of cosmetic dental dentures. With many fun and exciting events happening in Downtown Riverside, you will want to be prepared with a stunning, natural-looking smile. Are you wondering if we perform same day dentures near you? If you are interested in upgrading your smile with the best dentures near you, call Riverside Cosmetic Dentist – Dr. Ali Shmara at (951)352-2227 to book your consultation.
More About Dentures
The word "dentures" is pronounced denchers. Denture is actually a French term that means "set of teeth."
When did people begin using dentures?
In the 18th century, people were using dentures to help improve their dental health. Back in the day, false teeth were uncomfortable, unreliable, and didn't fit well.
Early forms of dentures
Back in the day, false teeth were made from ivory, vulcanite, and porcelain. George Washington contracted multiple dentists to create false teeth with the finest material at the time. Modern day dentures are long lasting, better quality, natural-looking, and available to everyone whereas in the past dentures were only available to the wealthy.